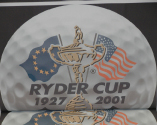 JW Plant's digital studio is a self contained unit specialising in the graphical manipulation and manufacture of digital flags and display textiles. The Chameleon II and Matiesse printers offer reliable roll to roll production specifically designed for the flags, banners, artist canvases, backdrops, displays, and other polyester textiles.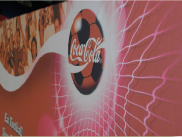 The fixed and variable "drop on demand " inkjet technology guarantees a quality that can be easily incorporated into all kinds of textile workflows. Our colour calibrations are controlled through an advanced management system, incorporating dedicated textile workflow software, bespoke extended profiles, formulated using high end spectophotometers to measure colour patterns over a variety of materials and printer settings.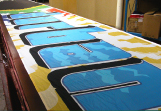 All our profiles are formulated in conjunction with the pre-treatment coatings on our base materials. This unique formula developed by JW Plant and released under license to our material partners, is chemically balanced to enhance the colouration of the dyes, increase their definition and leave the finished fabric with a neutral pH level, thereby increasing the products longevity.
Our coating provides stability for the individual dye droplets ensuring pinpoint registration, it facilitates the development of colour and accelerates the yarn penetration maximising the yield, and ensuring strong, vibrant and well-defined colours.
The white balance of the base material is also controlled throughout the print and finishing processes boosting the appearance and interpretation of the final colour. Our formulation ensures that light is reflected back in the blue spectrum improving the colour levels of the image.
In order to achieve this, our profiling is based on a D65 daylight source rather than the traditional D55 Light source which produces colour in a yellow spectrum that is often darker, leading to a dull or faded optical appearance.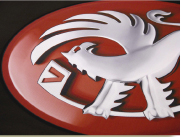 The Chameleon II has a maximum print width of 1500 mm, and uses 4 colour light and dark print technology with a visual reproduction of 720dpi.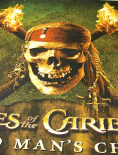 The Matisse has a print capability in excess of 2m wide, uses 6 colour Rainbow Technology, and has a variable reproductive capacity between 360dpi and 1440 dpi. Both processes uses disperse dyes that are specifically formulated for a direct application, offering a highly stable product with a thermofix temperature of 195 degrees Celsius. These dyes differ greatly from the sublimation dyes that are commonly used by many direct inkjet printers. The use of sublimation dyes by others in a direct print application often results in a lower fixation temperature being used due to the molecular agitation of the dye. The result of this is either the under development of the colour, or a reduced durability against weathering and a lower light fastness.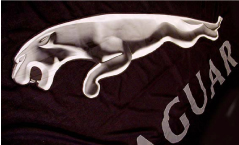 The Digital process used in the Chameleon II and Matisse printers produces a clean, environmentally friendly product, with a colours spectrum of 16.7 million colours and 256 graduations. The light fast properties are 7 to 8 based on a Xenon bulb test, with a 4-5 fastness against weathering and chemical abrasion. The weather and chemical resistance can be further increased by the application of our Aqua-Tex anti-pollution treatment. Our process is equally equipped to handle short, medium and long run productions, regularly producing single and multiple units with individual repeat lengths varying between half a metre and 20 metres.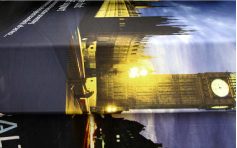 The system is unique in that it is fully integrated into our other business areas allowing for multi-functional production. It is flexible in it's application and material use; and with a broadening polyester base we are able to create a wide diversity of textures and finishes. The use and application of this technology is only limited by the imagination of the designer.